Watch animation, find rules, summarize frequently, and practice your brain. In this article, Dongling Jun comes to bask in his private collection screenshot and see a"law"in the animation."Different postures are different, so are the witch riding a broom, and the men and women riding a bicycle are no exception".
First of all, let's look at the witch riding the broom.Those with strong magic generally sit on the side, while those with weak magic are just sitting on the broom.
If you look carefully, you will find that witches and mages holding brooms with both hands are generally beginners. Those with higher levels will hold brooms with one hand, and those with higher levels can"spread the broom".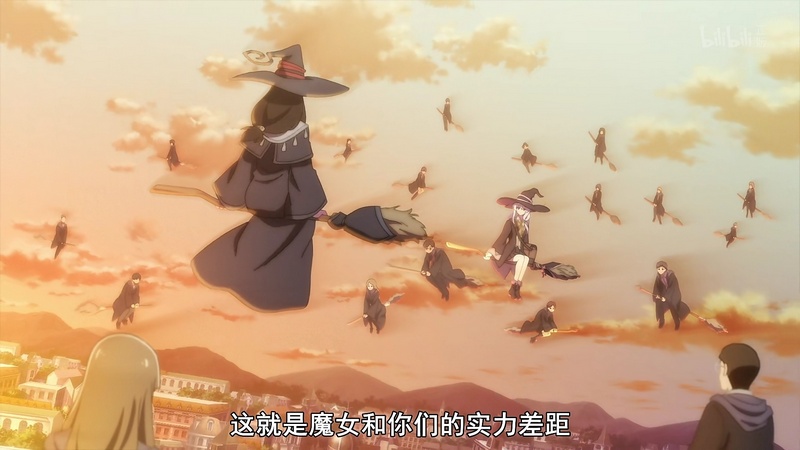 Is broadcasting"The Journey of Elaina", which is the most intense to this rule. Great witch, the magician's mentor sits on the side of the broom and occasionally spreads the broom. The hostess can also sit on her side, but she usually holds the handle with one hand.
Don't think that the posture of riding and sweeping can only represent combat power. Changing the broom into a bicycle can also show people's temperament.
Normally, see the figure below, but the animation says it is not recommended. Why? Because it's not safe. Ordinary people are generally at this level.
The more advanced one is Kaguya-sama. She neither sits on the side nor rides. She faces back and sits upside down.This shows her reserved side, after all, there will be more or less male and female contact in the first two sitting positions, and her sitting position can avoid embarrassment.
What's more strange is that people should not only stay away,But also be"serious". Monthly girls Nozaki-kun is an example of how serious a man can be by riding a bicycle. Please skip the joke.
The above is to avoid showing love. How will the protagonist ride a bike if he wants to show love by force?
They will be like this. This picture is from Adachi and Shimamura (anda and Island Village), Xinfan, October. This posture shows that the relationship between the two is not ordinary. Pay attention to that umbrella. It's still a rainy day.The two elements of sunny umbrella and cycling together bless, which is difficult without a story. (Note: imitation is strictly prohibited, and the consequences of the accident shall be borne by yourself).
The"realm"is different with different postures. Believe it or not, Dongling Jun believes it.
Routine welfare: in fact, there are similar things in the immortal world. Immortals can distinguish between different realms. Those who ride lions and tigers are like Mercedes Benz and BMW, which is a symbol of identity. The level of riding sika deer, wolf and other small animals is second. The feeling of riding a magic weapon without riding anything will be lower. However, some people are unconventional and raise themselves through special riding methods. It is purely impromptu speculation here. The immortal donkey is by no means an ordinary product, and the reason for reverse riding also has a lot of history. As for which reason is more reliable? Readers should also judge for themselves. It's not easy to chat about animation and life. Please pay attention toSharePraise.
There are two kinds of positions of broom riding. The Journey of Elaina is very virtuous and elegant."Lady of the family"is different animation and interesting talk Different postures lead to different states. The witch riding a broomstick is like this, and the men and women riding a bicycle are no exception. The posture shows different states. The witch riding a broomstick is like this, and the men and women riding a bicycle are no exception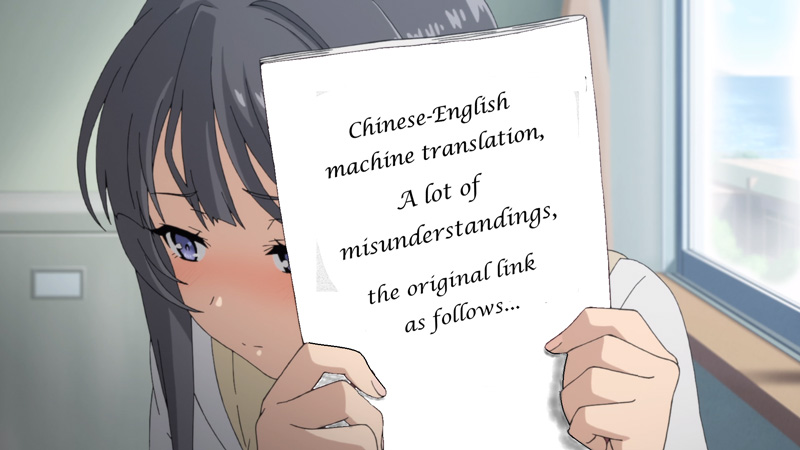 https://acg.92ylq.com/anime/pan-dian-69/