However, the Wonder Egg Priority of Wonder Egg Priority in Fanzhong in January was also very topical when it was broadcast. Some people predict that it is a masterpiece, and some people directly dissuade"warning! Never look at Wonder Egg Priority!". After reading some paintings, donglingjun talked about his feelings.
The obscure original fan
Reminds me of the story of things series and the invasion of different degrees. The amazing narrative technique makes the uncomplicated story suspense a hundred times. The way of stream of consciousness makes me have to pull back the progress bar again and again. In short, it seems to understand and don't understand. The feeling is hidden in consciousness.
Big female owners love to have a history of being bullied by the campus. When they were isolated at school, their only good friend NAGase Xiaoyi committed suicide. How did this friend die? Why did you die? Can you bring it back to life. Can the hostess get rid of the psychological shadow and return to life in the sun. It seems that"Wonder Egg Priority"is around these contents.
In order to muddy the water, this work designs a strange egg and a strange egg world. People who can meet strange eggs have stories. It's good to do tasks to save people in the egg world. It seems that they can realize their wishes. Resurrecting friends and achieving their wishes, the women Lords have the power of action and goal.
Later, big family love met several girls who came to do odd egg tasks. They knew each other and they became friends. The two worlds are switched back and forth, and the screen operation space is large, which is convenient for burying various details.
What was the result? I don't know. I need to keep chasing.
Why is the dispute? Will the dispute come?
At the beginning, people predicted that the controversy was no less than that of Mushoku Tensei: Jobless Reincarnation. Now, Mushoku Tensei: Jobless Reincarnation is thundering, and he has arrived at the SkyDrive world by rocket. Wonder Egg Priority is bound to catch up.
It was predicted that it would be controversial, mainly because the screenwriter nobuji nodajima had a good reputation."College Teachers","human disqualification","minors"and"the march of the Holy One", which are called TBS nobushima's dark trilogy, are all topic dramas. It's hard to predict whether he will turn to sexual rules when he turns to animation.
According to the visual inspection, it is still regular and there is no plot that particularly destroys the three outlooks. As for whether it was not released or not at all, this is also a suspense.
Reality is more amazing than any play
In fact, it doesn't matter whether there is controversy or not, and it doesn't matter if the play can't be understood. If you stay in reality for a long time, you will know that those dramas are just like this. Reality is far more magical than those. If you've ever seen the scene of salvaging the body of a suicide victim, you've heard the story behind him. Then look at this"Wonder Egg Priority"is just another common story.
After the play, I don't rush her story or her suspense. I just think it's well made and the production team doesn't need money. Isn't it enough not to be rough, cute and have character?
This is enough to shoot out the pain and courage, release the light under the haze, and satisfy some people who can feel its significance.
Wonder Egg Priority: will the degree of dispute be comparable to that of Mushoku Tensei: Jobless Reincarnation? Maybe the controversial point has not been released yet. It doesn't matter whether the original Wonder Egg Priority is well made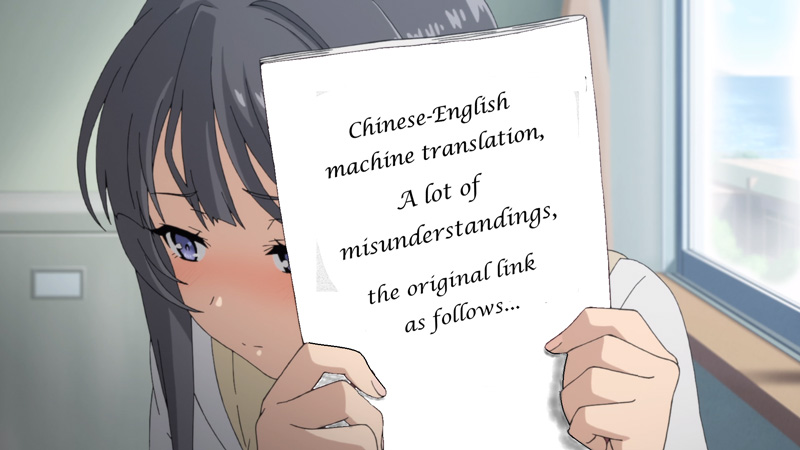 https://acg.92ylq.com/anime/wonder-egg-priority/