The mention of"Ghost in the Shell"is well known to all, but the mention of"Coil A Circle of Children"is probably not known to many people. What is the relationship between these two animations? An encyclopedia put these two works together as representative works in the field of animation under the entry of"cyberpunk". In this article, donglingjun will talk about the initial experience of the previous words in Coil A Circle of Children.
Unlike many"cool dark"science fiction works,"Coil A Circle of Children"does not have cool special effects, dark content (at least in the previous few words), nor mysterious settings and gorgeous battles. Although it has nothing, it tells a childlike story with novel settings. Moreover, with its complex and rigorous setting, this work has put itself under the cloak of hard science fiction. With these works, it won the 11th animation Excellence Award of the media art festival animation department of the Japanese agency for culture in 2007, the excellence award of the TV Festival Department of the Tokyo International Animation Expo in 2008, the 39th Nebula Award (an award issued by the Japanese science fiction Conference), and the 29th s award of Japan F prize and many other awards.
Iso Mitsuo, who was responsible for the original case and director of the Coil A Circle of Children, also won the Kobe Animation Award (personal Award) for this work. And the original animation has also been adapted into novels and comics. Okada Toshio, a Japanese writer who used to be the CEO of GAINAX animation company, once praised him as"a new generation of Japanese brain science fiction works after Ghost in the Shell"(see, it's not just an encyclopedia that puts it together with the attack shell)
What interesting settings have been made for such a famous animation?
Looking at this animation, donglingjun has seen A lot of shadow of animation. Various"Legends"like"urban legend story"animation, magic props and children's naive life in science fiction vest have thought of the detective adventure version of duolai a dream, while"computer glasses", one of the core settings, is associated with the children's version of Sword Art Online.
The story is set in 2026. At this time, children's toys are no longer mobile phones, watches and tablet computers, but replaced by electronic devices called"computer glasses", which integrates many black subjects such as phones, computers, augmented reality technology (AR), electronic pets and game consoles It can be operated completely without hands. It does not need handle, gloves and other body sensing devices. It is not inferior to the full walking helmet lying still in Sword Art Online. Based on the framework of the whole city, computer glasses overlay a virtual world on top of it, and you can see all kinds of virtual things with glasses. There are self-supporting"electronic pets"or"servants", known as"Illegal Garr"electronic monster, and Search, the scavenger responsible for maintaining the virtual world order, etc.
Regaining children's fun is a highlight of the animation
In the virtual world, one of the important ways for children to obtain virtual currency is to find meta bug (material generated after bug appeared in computer space), and there is little explanation for the task. With money, children can summon all kinds of props, such as"rocket","brick wall","boom","tracking king"and so on. How do you play with these props? It depends on the players' imagination, competition and cooperation, exploration and discovery. The"bear children"in the play are very happy.
For example, there is a transfer student in the animation, Yong Zi Gao Leng, who has a strong character. When she turned to the third primary school of Dahei City, Dazhi (the founder of Dahei hacker Club) in her class saw her unhappy, so she attacked her with hacker props and played some pranks. The result was unexpected. Sister Yongzi was also a super player - high-energy hacker. A sister singled out all the members of the big black hacker club and beat all the little children down.
It's not over yet. In turn, the sister led the club's living treasures to find treasure, and finally became their eldest sister. This short story, the ordinary campus pranks of transferred students have become very interesting after being packaged in science fiction, and campus violence has become a big PK of computer skills. Children's fun replaces violence. Maybe there is no violence in children's world. It is just a game that has not been played well.
To explore the unknown, children's favorite
Wonderful stories must have suspense, and"Coil A Circle of Children"has also set up a mysterious area for children to explore -- ancient space. Long running systems will have bugs and the alternation between the old and the new. Looking for metabugs is set as the task of changing"money", while the old space (donglingjun thinks it can be understood as the old version ar overlay world that has not been completely updated) is set as a mysterious world. There are many bugs in the old space and many viruses in the old space (programmers will laugh when they see this), and there will be computer fog in the old space, The electronic pet will fall in. There are treasures and dangers, and there are many"urban legends"about ancient space. These settings make children's game exploration full of mystery and excitement.
Not fatal but heartbreaking punishment. Games without loss are not good games.
Children are naive and like to touch borders. Coil A Circle of Children also gives them the opportunity to touch taboos. There are illegal online stores selling illegal props in that world. Those children who like hacker technology enjoy it in order to show their"strength". Buying those illegal props is not all out of curiosity, because children's cherished things will be identified as cleaned objects by the cleaning program because of bugs. In order to protect and repair them, children must confront cleaning procedures such as Sarge. In this way, it is also a last resort to get some illegal resistance props for a rainy day. The children in the play often have to avoid being chased by the"police"in the cleaning procedure, and their sense of tension is no less than that of fighting. When they see that the"police"with special authority can be obedient temporarily, they immediately bring a novel and sour pleasure to donglingjun, which is this unique experience.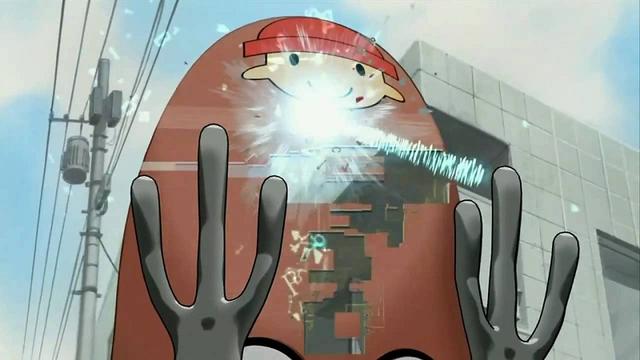 Above, I briefly talked about the science fiction setting of Coil A Circle of Children animation. Science fiction can also be full of childlike interest without dark tone, cruel war and tension of the end. Clever settings can also make children's interesting stories suspense and exciting. Children's behavior patterns have not changed much from our childhood, but these behaviors are cleverly integrated into a science fiction world. Everything is reasonable and full of freshness. Here's the case. The little partner who hasn't seen this popular animation should be excited. I'll see you on the bullet screen.
Routine welfare: This is the second play in the series of"listen to music and make up for time". A good song leads me to find this children's interesting animation. The song is called three prism (プズムム), which is the OP of"Coil A Circle of Children", fresh female voice. At the beginning, I felt distant and empty, a little bit like"ring tone"But the more you listen, the warmer it gets. It's very comfortable. Interested partners remember to subscribe to Dongling chat animation and see what animation is worth listening to. Remember to like forwarding.
Ji
Appendix: lyrics
プリズム (songs of Ikeda Ayako) one of the songs in Ikeda Ayako's album プリズム /empty film の, theme song (OP) of 2007 animation work Coil A Circle of Children (also known as computer glasses), Chinese name three prism Name of the foreign language is the name of the album the album belongs to the album the album /air /air is missing piece the song duration 04:04 issue time 04:04 time 04 time 04:04 release time 04 04 04 04 04 time 04 04 04 time 04 04 04 04 time 2007 08 01 August 2007 song original song original song by Chi Tian's original original song Chi Tian Aya Chi Tian's original original song Chi Tian's original song Chi Tian Ling's Chinese Japanese contrast lyrics in Chinese Japanese lyrics who (12384れれ) who (だれ) who (だててててて?04 time 04 issue time 04 04 issue time 04 04 issue time 04 04 04 time 2007 08 01 2007 08 01 August 01 2007 2007 08 01 August 01 2007 song original song song original song Chi looking for the figure in my heart The hand (1239012390;) is stretched out (1239012398124;ばばばててをを12490\\\\\\\\\\\\\\\\\\\\\\\\\\\\\\\\\\\\\\\\\\\\\\0675す ぎ see (み) つ め る こ と で き な い the sun (た い よ う) the dazzling sun It's impossible to look up to the tomorrow tomorrow (12354し?しし1238383tomorrow (つ12389づ123891238912387one) tomorrow (tomorrow) tomorrow (12354ししpeoplecan't look up. It's impossible to look forward to the people. Tomorrow (ああし) it's impossible to look forward. Tomorrow (.1235475757575757583838383878787roadto tomorrow, I will be left alone on the road to tomorrow. I will be wandering alone and wandering on the road to tomorrow. People (?『『『『『と) people (j?ははははは123939312384 ろううとびらを (とびらを) を open (はけるたび [whenever another door is pushed] Difference (?) one's difference (123737373one) one's light (ひり) one's light (やりや (やみ [the light in the light also brings darkness) [the light also brings darkness) [the light in the light also brings darkness) [the light also brings darkness) [the light also brings darkness) [the light also brings darkness) [the light also brings darkness) [the light also brings darkness] [the light also brings darkness] first hand (う?) first hand (オ??ま?ままままままままままま12414;?1241414141414;) the first hand (うて [always unable to make myself more gentle] そ の よ わ さ さ さ (ろ) さ さ [it's all because of my cowardice and vulnerability] The big (the big one is the big (the big one is the big (the big one is the big one) the big one is the big one (the big one is the big one) the big one is the big one (the big one is the big one) the big one is the big one (the big one is the big one) the big one (the big one is the big one) the big one (the big one is the big one is the big one (the big one is the big one, but the wing cannot fly if it is too big, the wing cannot fly flying is impossible to fly] a moment (too big one is too big one cannot fly if it cannot fly) a moment (too big one cannot fly is too big to fly) a moment (too big one cannot fly to fly) a moment (too big one cannot fly to fly to fly) a moment (too big one cannot fly is too big to fly to fly) a moment (too big one cannot fly) a moment (too big one cannot fly) a moment) a moment (a moment) a moment) a moment to pain (pain (pain) pain click (に) 〫っ て 〢 く [the pain once engraved will gradually fade away] tomorrow (あ す) は こ に あ 〧 の だ [tomorrow may be in front of me] The road (ろじ) is a way to (ろじ〝の〝ののののののroad (ろじろろじろのののののろめ?む??????こ?なつなななななななななななななな?123[I'm afraid to retreat and still hesitate] say ye (こと「にはできなくたっていいい) to (むていれば) Even if it can't be said to export, just face the front [even if it can't be said to export, just face the front] engrave (12365123741237474) 12412312384pain (123561238383) みは (や?ししし12374even if it can't be said to export, just face the front [facing the front] carved (ききき12374747474747412374747474747412374747474747474747474747474747474741238484 pain (い1238383838383838383838383838383838383) 〛 (や〠〠〠〠ӗӗӗӗ1239と で き な い the sun (た い よ う) [the dazzling sun is impossible to look up] Light (ひりりりり (ひひりりlight (ひひ12426;124;12402;\\\\\\\\\?ひ124262626;りり???@ (jひり?り?〛〛?〛〛ち〯〯〯〯〯〯〯tomorrow may be in front of me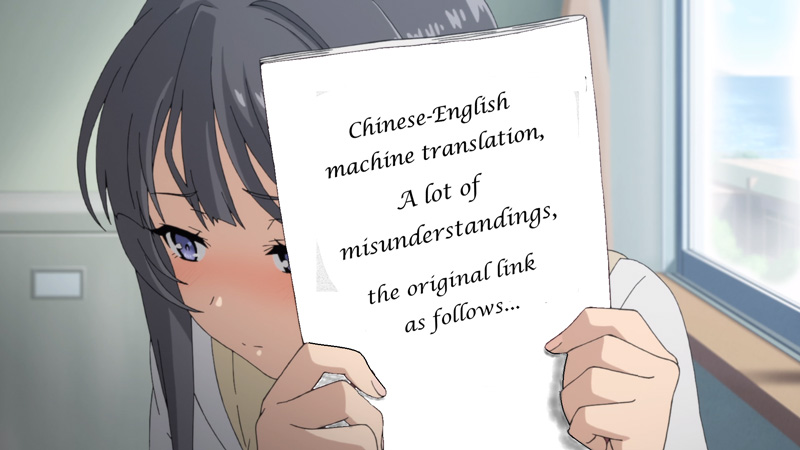 https://acg.92ylq.com/anime/coil-a-circle-of-children/