Dongling chat animation"Dr.STONE": just finished talking about why lion Wang Si hate technology not long ago, this was the speed of light face, good pain.


As a villain, the Lion King insists on purifying dirty vested interests and selectively destroying stone statues, which has nothing to do with whether science is a stumbling block and half a dime. He is opposed to the scientific camp, but he is afraid that they will prevent him from realizing his ideal. Because his ideal is not well intentioned and full of guilt, the scientific kingdom cannot accept it. Returning to primitive society and opposing scientific development, the lion king of the Empire didn't think about it. So what was he thinking?


Qiankong people captured the cave where the resurrection liquid was made and made nitroglycerin with nitric acid and soap. Gunpowder planes are powerful. The lion king and others had to compromise and explain their inner thoughts. Once, on the one hand, Si was gentle and noble, on the other hand, he was trapped by money, especially secular,He needed a lot of money to maintain his sister's life. Today, Dr.STONE, in order to save his sister, is responsible for the truce and reconciliation between the Empire and the science kingdom. He wants to revive his sister.


Dr.STONE Dr.STONE The world found itself waking up in the stone world with few living people. He learned that there was resurrection liquid, but he was not sure how much resurrection liquid he could get. The primitive world could not accommodate a large number of people. What choice should we make in this dilemma?You must make a choice about life, which is a sinful job of playing God.The lion king said that he would be a villain and bear the sin. So he resurrected the young and destroyed the stone statues of the old. How does it feel that this is washing the white villain? I feel that the company is very responsible and much greater. Save the young people, destroy the vested interests and do not revive them. Why do you need another process to destroy their stone statues? It's tiring to hit a stone. It's unnecessary. I don't understand the logic.


Donglingjun made up his own brain and speculated on a white washing logic. This is to enhance cohesion and make the ideal of"purifying mankind and building a new world"deeply rooted in the hearts of the people. Shouting slogans to build a world that eliminates vested interests and doesn't knock down a few"bad guys", who believes it. So they want to smash the stone statue of the old man, so they have a sense of ceremony. Everyone is happy, everyone believes, and with faith and cohesion, the resurrected people can better survive in the harsh primitive world. The Lion King bears his own sin.


It's not because the primitive world can't feed those talents to smash their stone statues, but because smashing those stone statues can give another part of people magical power. This logic is not explained clearly in the animation, and the logic speculated by donglingjun may not be reliable. I'll see you for a long time. Anyway, donglingjun doesn't like this way of washing white.


I feel that the ideal of the Lion King Si Gaojie is just a beautiful lie. It's inconvenient for him to tell the truth. What does he think? In order to avoid hitting the face again, we'd better wait until it's over. Routine benefits:This is like a dung beetle throwing gold on his face after rolling its dung eggs and saying he doesn't stink and wants to purify the world.Dr.STONE Very good popular science fan. He has to be emotional, sensational and whitewash the villains. It looks a little awkward. What do you think of it?


Dr.STONE: the villain has been whitewashed. Gao Jie's ideal is just a beautiful lie. The truth is not easy to tell. Just chat about Dr.STONE: I don't like this way of whitewashing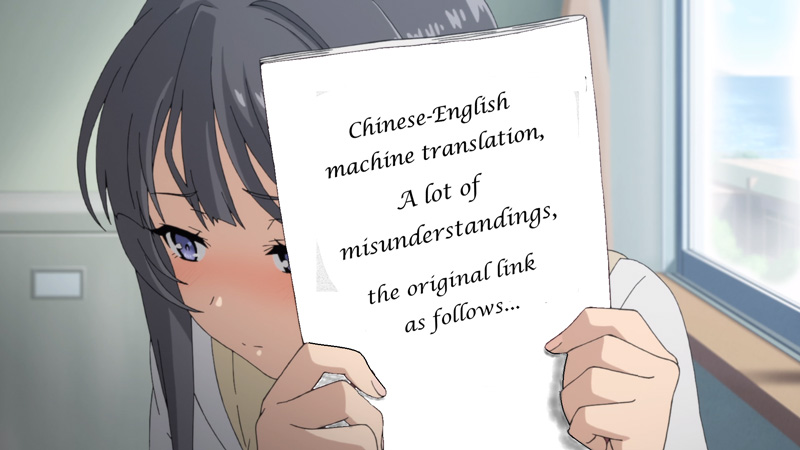 https://acg.92ylq.com/anime/dr-stone-5/